The disputed moralities among fishers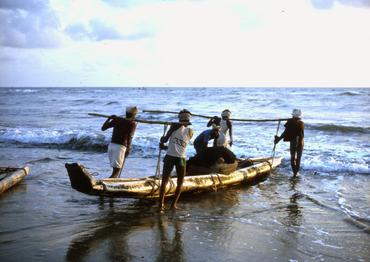 The study focuses on the cultural meanings which have been ascribed to economic transactions among the last couple of generations of fishers in Tharangampadi. In the aftermath of the tsunami in 2004, these meanings were challenged by the sudden influx of relief money, which members of the fishing community sometimes today speak of as 'the second tsunami'. This involved a grappling across cultural borders that had not been previously experienced.
Fihl, Esther. (2014). "The 'Second Tsunami': Disputed Moralities of Economic Transactions among Fishers", in Esther Fihl and A. R. Venkatachalapathy (eds.), Beyond Tranquebar: Grappling across Cultural Borders in South India. Orient Blackswan.