What is Cosplay?
Cosplay is the shortened form of costume play. Since the 1980s, young people in Japan have recreated
characters from manga, anime and video games. With the Japanese wave, costume play also went global and developed locally.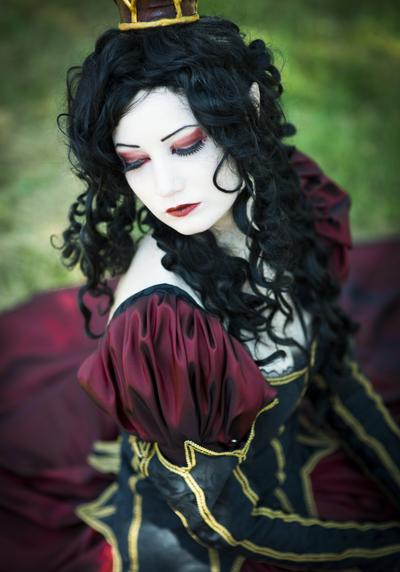 Where does Cosplay come from?
Since the 1990s, Danish children and young people have grown up in a media landscape where anime, manga and video games from Japan are as present as TV series and pop from the US and Denmark. This interest in Japan is far from new. As early as the 1800s, many Danes were interested in the visual universe of Japan. Today, manga, anime and video games are the creative fuel Danish and Japanese young people use to make their own characters, designs and stories as fan art, fan fiction and cosplay.
Their fan products inspire young people worldwide – and the Japanese cultural industry.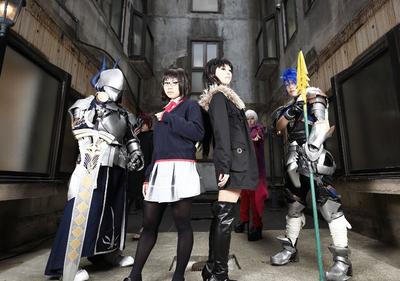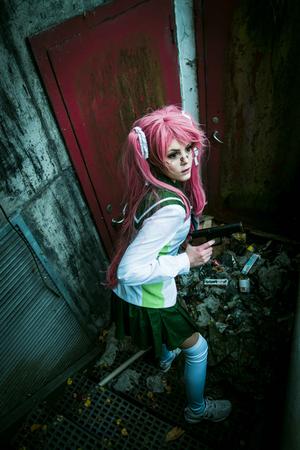 Cosplayers do photoshoots
'High School of the Dead' is the theme of this shoot. The entrance to the basement of Hillerød Technical College, full of rubbish and dead leaves. "Try to look scared," Julie says to Kami in her Japanese school uniform. The world is being destroyed by a zombie invasion. Most of the pupils have already been infected – they are zombified and doomed. Kami can hear something coming, but where is it coming from? Now! "Click."
During photoshoots cosplayers recreate scenes or elaborate on characters, designs and stories from manga, anime and video games - improvising with their cosplay partners and the photographers. These photos are shared via social media and on-line communities like Facebook, Twitter, Cosplayers Archive, WorldCosplay and DKos.
The costumes
Camilla, Nikoline, Julie, Toshi, Kurowko and Hotaru make their own cosplay costumes, as do many Danish cosplayers. In Japan it is more usual to buy new or second-hand costumes on-line. Making a cosplay costume from scratch requires endless materials bought on-line or in fabric and second-hand shops. Camilla is familiar with and thrifty in both worlds.