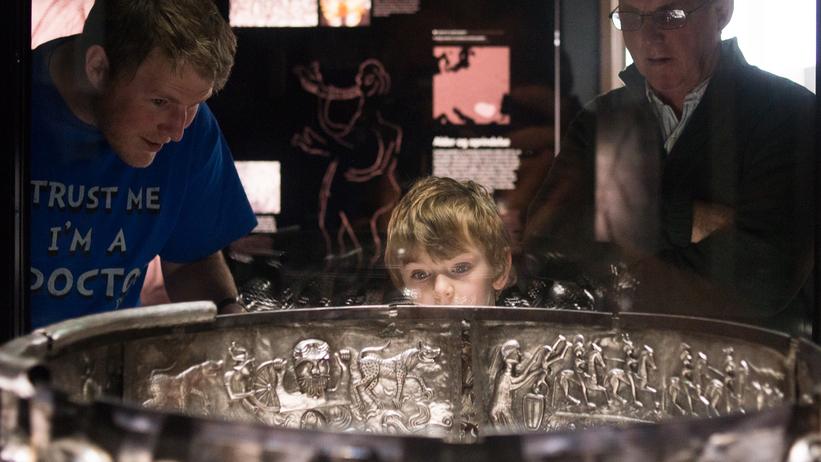 The exhibition - prehistoric period (until 1050 AD)
The exhibition includes unique archaeological treasures like the Trundholm Chariot of the Sun, the Egtved girl's grave, the Gundestrup cauldron, the Hoby tomb and much more. It takes you back into Danish prehistory and gives you an unique insight in the prehistoric humans, their activities and thoughts.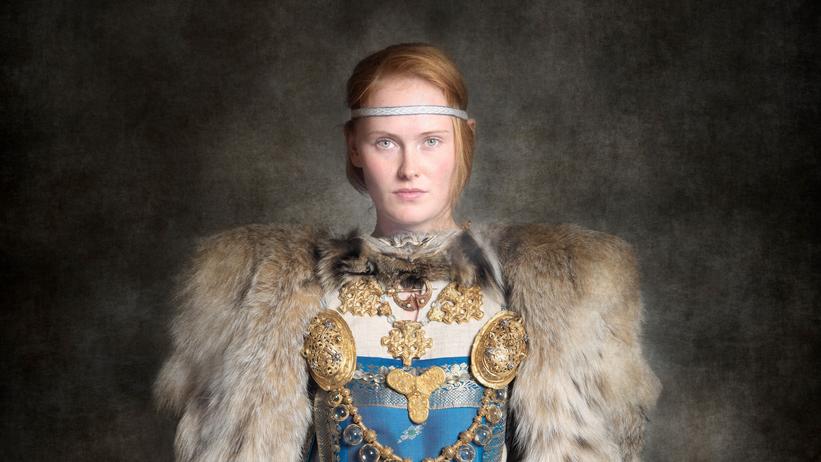 Meet the Vikings
Designer Jim Lyngvild and experts from the National Museum of Denmark have made a new exhibition on the Vikings. The exhibition opens on November 26th and visitors will be able to put a face to Denmark's rough and ready ancestors. Several pieces of the museum's iconic Viking jewellery are worn by lifelike Vikings that put a face to the housewife, warrior, berserker, völva and peasant as they probably looked when alive, complete with tattoos and the traces of too much sun, sea water and heavy food.
Read more
The circus glasses from Himlingøje
Himlingøje burial site was the resting place of a princely family. Did the rich graves in Stevns belong to the first kings of the Danes? A princely dynasty at Stevns
The woman from Huldremose
Unlike most of the other bog bodies, the woman from Huldremose was fully clothed. Her clothes are very well preserved, despite being almost 2000 years old. The woman from Huldremose