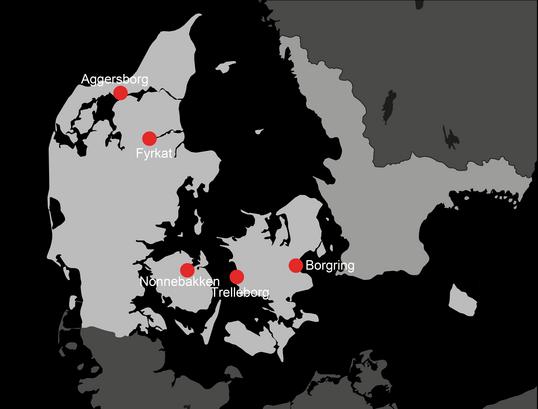 Viking-Age Ring Fortresses
The five Danish ring fortresses - Aggersborg, Fyrkat, Nonnebakken, Borgring and Trelleborg are all included in UNESCO's tentative list of World Heritage Sites. The fortresses are thus assessed to be cultural heritage of unique universal significance and therefore suitable for inclusion on the World Heritage List.
The fortresses were built in AD 970-980 during the reign of Harald Bluetooth as a confirmation of the king's power. They are all part of the same narrative, about Harald Bluetooth's ambitions on the unification of the Danish realm and a rearmament of the kingdom in connection with the pressure from the German-Roman emperor Otto II.
An entry on the World Heritage List will be a great recognition of the importance of the fortresses in world history. It will also be of great importance locally for the individual municipalities and for Denmark as a Viking nation.
The Fortresses have submitted the application for inclusion on the UNESCO World Heritage List in January 2021. Decision is made July 2022.
For more information please click on the air photograph of the individual ring fortresses below
Viking-age ring fortresses seen from above
Contact for more information